Things Ian Says
Devops
Here are all the tags available on this blog.
Parallel Deployment with Tomcat 7
Monday, 13 May 2013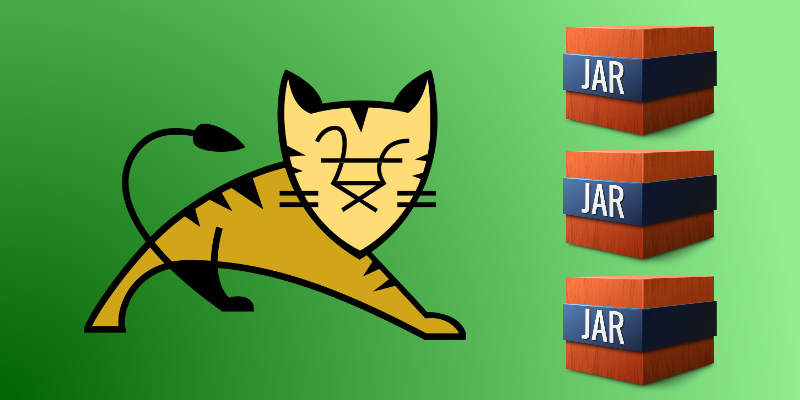 Tomcat 7 introduces the ability to perform parallel deployment. This means that multiple versions of a war file can exist on single Tomcat server at the same time. More importantly, those multiple versions of the war file can be used simultaneously by different users. The idea is that this allows a new version of a war file to be deployed to a Tomcat server, without requiring any downtime. This (in theory) offers a simpler process than the more conventional approach involving multiple Tomcat servers and load balancers. This blog post demonstrates this feature and also notes some limitations.
A Quick Look at New Relic APM
Wednesday, 11 September 2013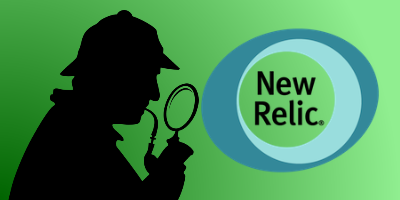 Note that this is an old article, which is still useful as an historical overview, but should not be considered representative of New Relic's current capabilities. I've been taking a quick look at an Application Performance Management application called New Relic and thought I'd share my initial findings.
Tomcat Session Replication with BackupManager
Sunday, 22 September 2013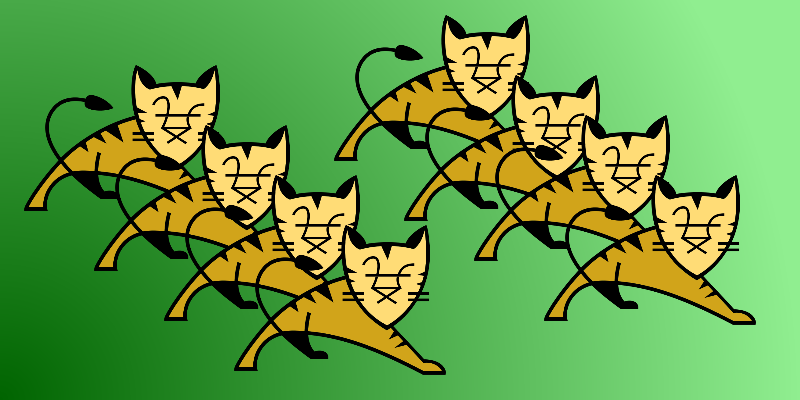 My current project is using BackupManager for session replication in Tomcat and I wanted to understand this a bit more. I set up a quick example to try it out on and thought that my experiences might be of some use to other people who are using this approach (or are considering it).
Creating vagrant boxes with veewee and packer
Sunday, 16 February 2014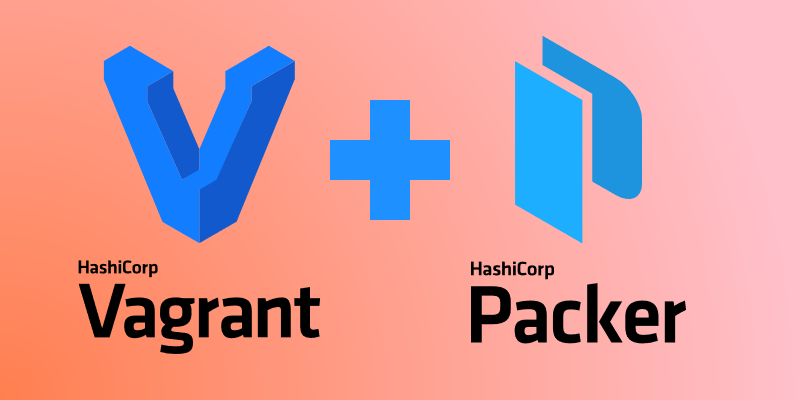 This is an old article, and the technologies used in here may have changed significantly since I wrote it. Proceed with caution. I've been creating a few vagrant base boxes recently — some for a DevOps course I am putting together, and some for investigations in my current project — and I thought I'd quickly share my experiences of the two tools: veewee and packer.
Reducing Docker Image Size
Thursday, 22 June 2017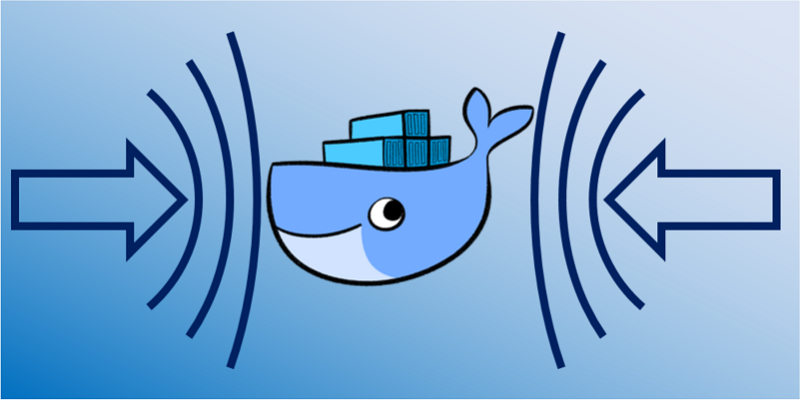 There is more attention being paid these days to the size of Docker images, with a desire among many developers to reduce the size as much as possible. Why is this important? It comes down to the usual points of download and storage needed. A simple example is when your website is experiencing an unusually high demand and you want to spin up some more hosts to handle it. For each new host, you need to download your Docker image to it. If your image is 200MB, it takes 10 times as long to download it as is your image is 20MB. So, how do we make smaller Docker images? Here are some techniques.
Using Traefik Proxy with Docker Compose and LetsEncrypt
Wednesday, 2 August 2017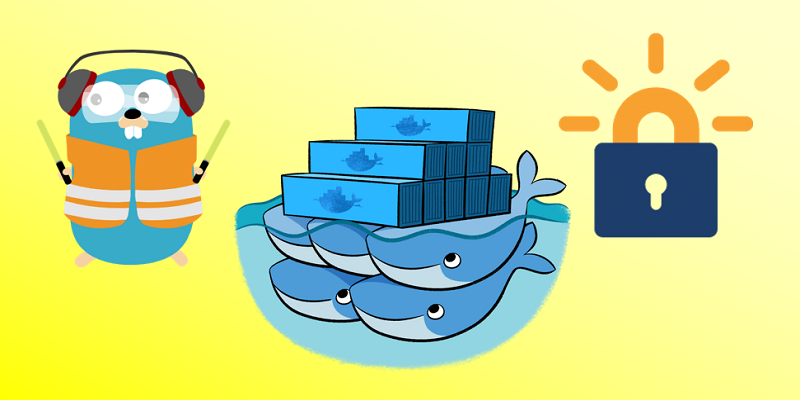 Traefik Proxy is a fairly recent entry into the reverse proxy space, alongside more established applications such as nginx and Apache httpd. The thing which differentiates traefik is that it was created in a post-Docker world and integrates with Docker to reduce the manual configuration needed. This article looks at how we can use traefik as a reverse proxy across a docker-compose managed suite of containers and then use let's encrypt to add SSL certificates for https access.
Secure hosting using SSL and AWS CloudFront
Tuesday, 15 August 2017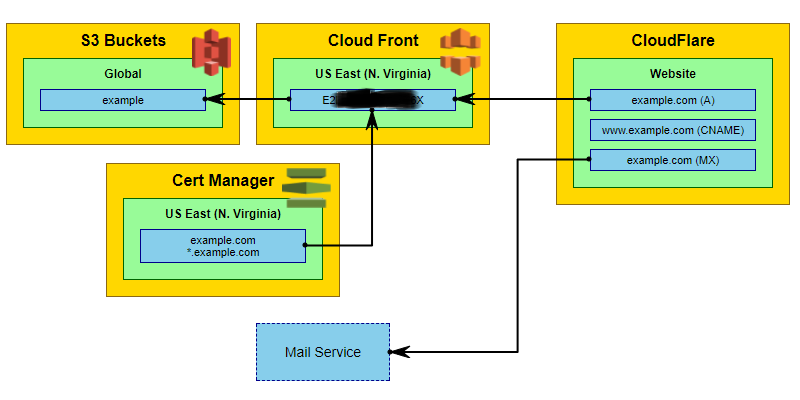 In a previous article, I looked at how we can use Let's Encrypt to automatically create and manage SSL certificates for us. This article follows on in a similar vein, and shows how Amazon Web Services (AWS) also let us create free SSL certificates. This is an example with a static site hosted in an AWS S3 bucket, but can also be applied to any AWS website hosting mechanism (e.g. EC2 instances).
A CD Pipeline in Amazon Web Services
Friday, 1 September 2017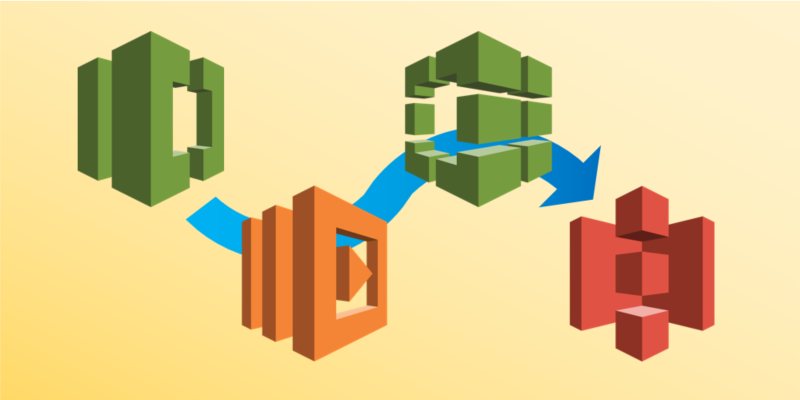 In a previous article, I described serving a website from an S3 bucket, with CloudFront allowing us to apply SSL. This article looks at the other side of the process — how we populate the S3 bucket in the first place. I would typically use Jenkins to set up a build and deploy pipeline for this, but here I look at using the build tools AWS provides.
Enabling https with Nginx, Docker, and LetsEncrypt
Thursday, 22 November 2018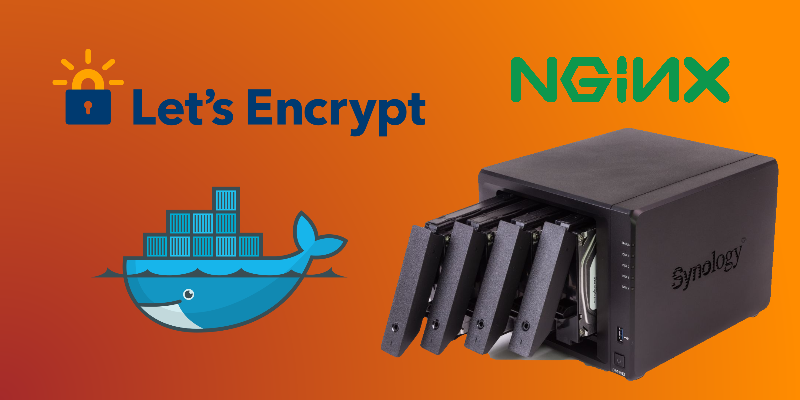 As more and more attention is paid to https (for example, with increasing levels of warning from Google Chrome on plain http sites), it becomes more and more important to ensure our websites are protected accordingly. Fortunately, Let's Encrypt offers a free way to obtain certificates for our websites, and works simply with many standard web servers. This article shows how we can configure Nginx to use Let's Encrypt to provide certificates, and demonstrates how to automatically update the certificates when they expire. For flexibility, I have also put all the things in containers.